Fine carvings in wood, of wildlife and habitat in the Great North Woods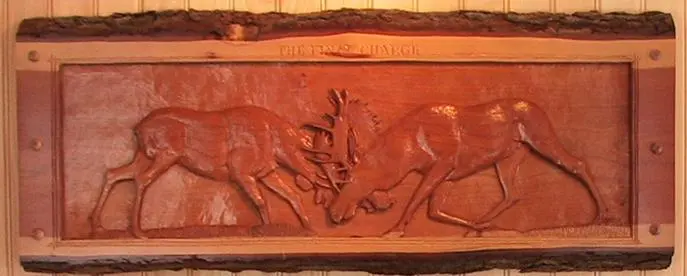 I live in the Great North Woods. In fact, I live in the middle of a wildlife protection area on the shore of Rangeley Lake, at the edge of Maine's hundred-mile wilderness. This gives me the opportunity to observe wildlife, up close and personal. If I haven't seen almost every species of fish, mammal, and bird from the comfort of the camp, then I've seen them in the woods, fields, and waters of this beautiful part of the country.
I have chosen to capture the images in the medium of wood. Through sculpting and relief carving, I bring to life representatives of animals, birds, and fish, often in their habitat, doing something that comes naturally.
Should you visit this neck of the woods, drop in. The drive to my gallery should offer you the chance to see some of my subjects in the wild!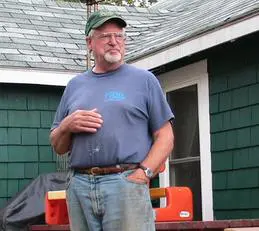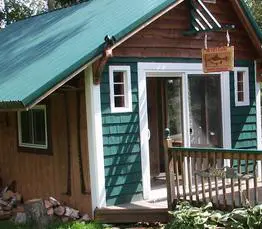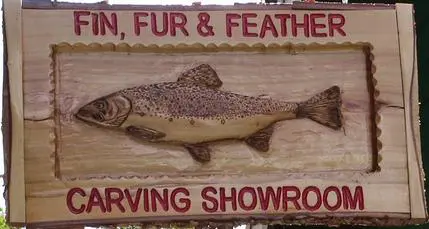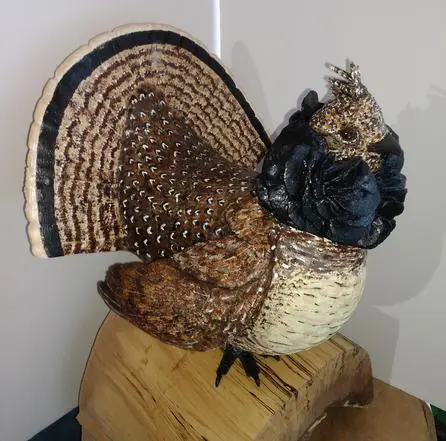 This full-size grouse in a courting posture has been carved from a Tamarack stump. Two early rough cuts are shown below. Except for the feet and base, it is all one piece of wood. It is painted in the colors typical of the grouse in my backyard, which gave me plenty of opportunities to reference the real thing. $1,500.
An interesting mix of woods in this one. Man and friend are Ash, the canoe is apple, the water is black walnut, and the paddle is Cherry. $850 (sold)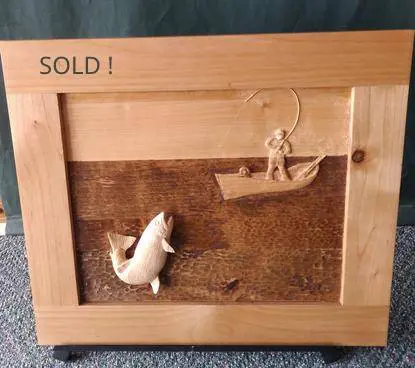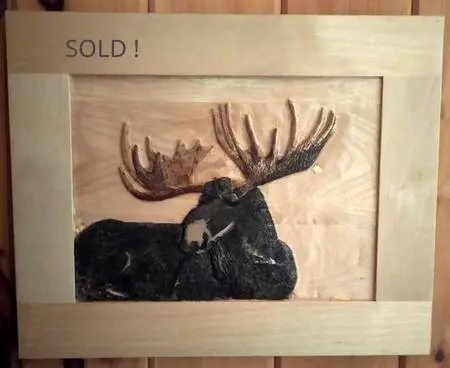 Each of these relief carvings starts with a sample high-end cabinet door used as a sales assistant for selling new kitchens. When the particular finish and style are replaced, the samples would typically end up in the burn pile. Clockwise from the upper left, the wood species are Alder, Silver Birch, Knotty Alder, and American Cherry, as labeled on the back of each piece. Each is $235.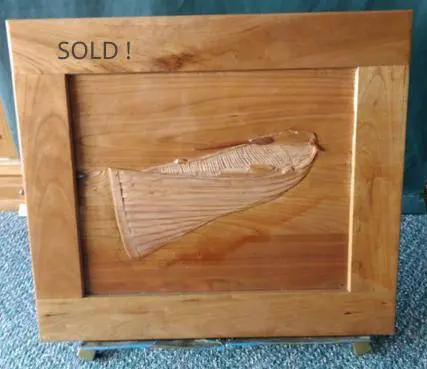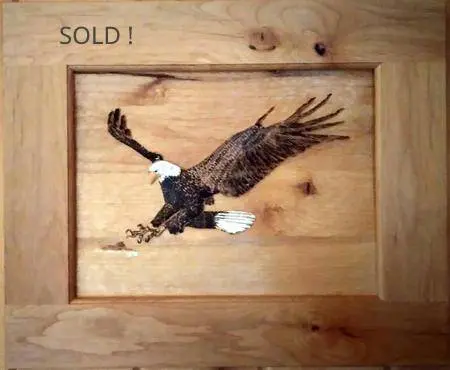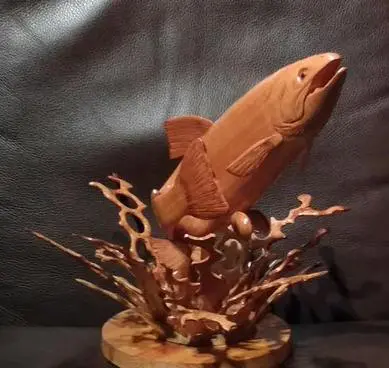 ... the winner of several awards, this sculpture recently sold for $475.
The brook trout is carved from cherry and the "splash" from a black cherry burl.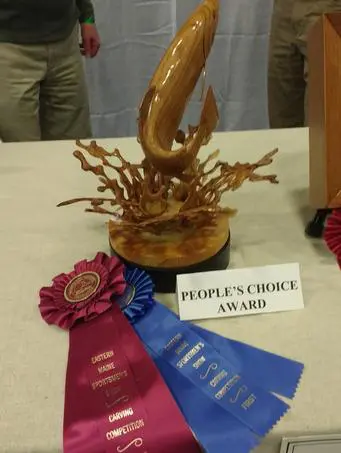 From the
Sublime to the
Silly.